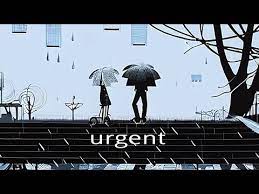 LxU – lethargic (urgent, 2023)
LxU's music brings the urban vibes of Halle into the sound of his generation. Genrefluid floating somewhere in the hip-hop zone waving between ambient- and hyperpop, maybe in the future there will be a a specific defintion for that style, but who cares?
Lethargy is a condition that you drift into when you are trying to graduate, make plans for an unplannable future and just enjoying your youth, at the same time. No matter how hard you try, it won't be enough & you will end up feeling insufficient & lazy. But in the end LxU graduated, became a great studio technician, and his lethenergy created this song. So if you can relate with it, lethargic might make you feel a little better and help to deal with the diffuse pressure from the future.
Selected by Luise Grundman and Joshua Riehl from Radio Corax, Germany