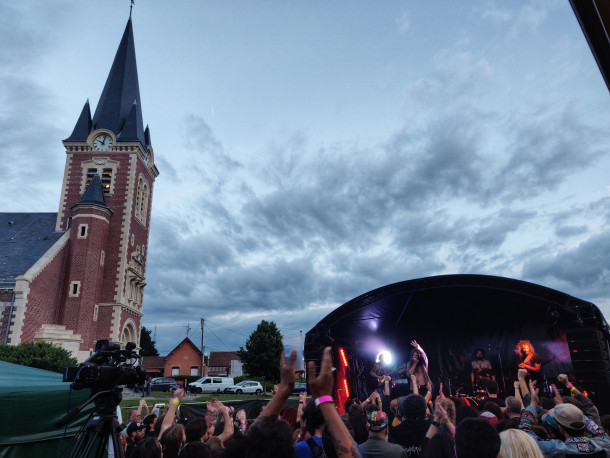 Imagine a small village in the north of France, seemingly stuck in the 19th century with its robust brick facades and windows adorned with arches. You could easily walk around the whole place in half an hour and there really isn't anything much to see besides a church dating around the late 1700s and some flat but really mesmerizing scenery. What happens if you gather up a team of locals and a lineup of bands and artists, all of whom are more or less active in the extreme underground metal and punk scene, and invite them to play at what is essentially an all-ages friendly festival with name your price entrance fee system? If your imaginative skills aren't as sharp, don't stress. The concept described previously is an actual festival with a simple name: Rock in Bourlon.
https://www.rockinbourlon.com/
https://www.facebook.com/rockinbourlon
+
Thematic podcast with Bill Stone
Bill Stone is a founder of a small independent french label Boum Coeur records. He told us about the history of the label, the struggles of running a small label in France and his involvement with the bands signed to it. Bill Stone also gave us an insight into One Fest, a festival dedicated to one-person music projects that he started eleven years ago.
+
Thematic podcast with Pierre
At the three-day festival in the north of France Rock in Bourlon, which features a great number of notable international and local metal and rock artists, we had the chance to spoke to the organizer and coordinator Pierre Gautiez. We talked about the history of the festival, its organization process and the problems that can happen during it. Pierre also spoke about the plus sides of running such events and his work as an organizer and tour manager.
FOTO: Julian Lavrič