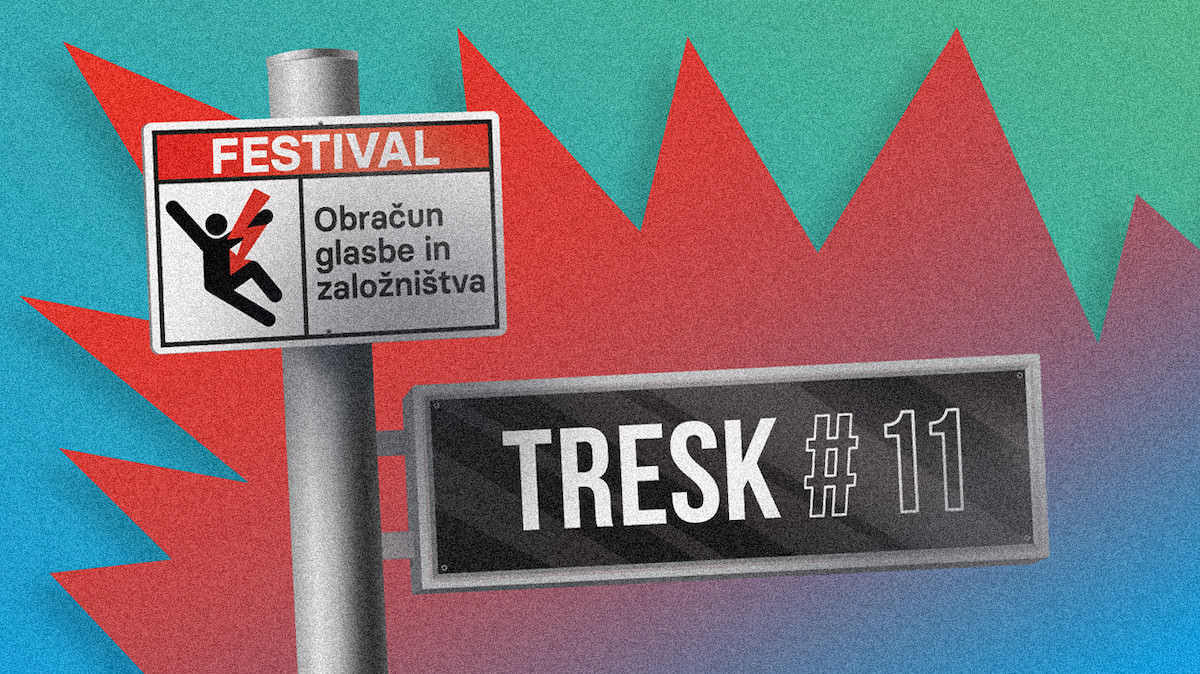 Tresk Festival has been under the organisation of Radio Študent presenting a reckoning of music and publishing for the eleventh year in a row in 2020. With visual contests, talks, concerts and club events, Tresk thematizes the alternative music scene and the entire social network of musicians, visual creators, publishers, distributors, organisers, media, retailers and, last but not least, supporters and listeners.
Festival Tresk #11 organised two online workshops:
Orientation run through SAZAS and IPF forms
Led by: Žiga Drofenik (SonicTribe)
Host: Andrej Pervanje
It's good to know copyright law from the inside, especially if you play music, manage a band, produce a record or do something similar. Applying to collective organizations is free and all you need to know is where to start. Where are the basic forms, what are the terms you need to know and how is this data managed - Žiga Drofenik, who has been dealing with this every day for many years, will take you through the byways of the application process.
About the lecturer: Žiga Drofenik is the co-founder of the music agency SonicTribe and has been working as a representative of the Universal Music Publishing Group in Slovenia for 10 years. On a daily basis, he deals with music publishing, copyrights, soundtracks for advertisements and films, band management, music PR and concert promotion.
Streaming in a nutshell: a conversation about the everyday life of digital music distribution
Guests: Miran Rusjan (Moonlee, Runda) and Blaž Gracar (Nika)
Host: Andrej Pervanje
Since the infamous Spotify has become available in Slovenia in 2020, many have come into contact with streaming platforms for the first time. We will talk with the guests about the background of uploading music to streaming services and about the basic processes of digital music distribution. What are the established practices, who makes up the chain in the first place and what do we lack in our everyday understanding of streaming platforms.
About the guests: Blaž Gracar is better known for his hobby music creation, but he is also involved in the music industry officially. At Nika d.o.o. performs the function of digital manager, which includes, among other things, the digital marketing of artists and management of results on streaming platforms.
Miran Rusjan has been present in various roles on the independent music scene for more than two decades, which gives him a broad view and understanding of the musical scene. He runs the publishing house Moonlee Records and Moonlee Booking, since 2015 he has been the head of the conference program of the MENT Ljubljana festival, and he also became a member of the board of directors of RUNDA - the Regional Association of Independent Discographers.