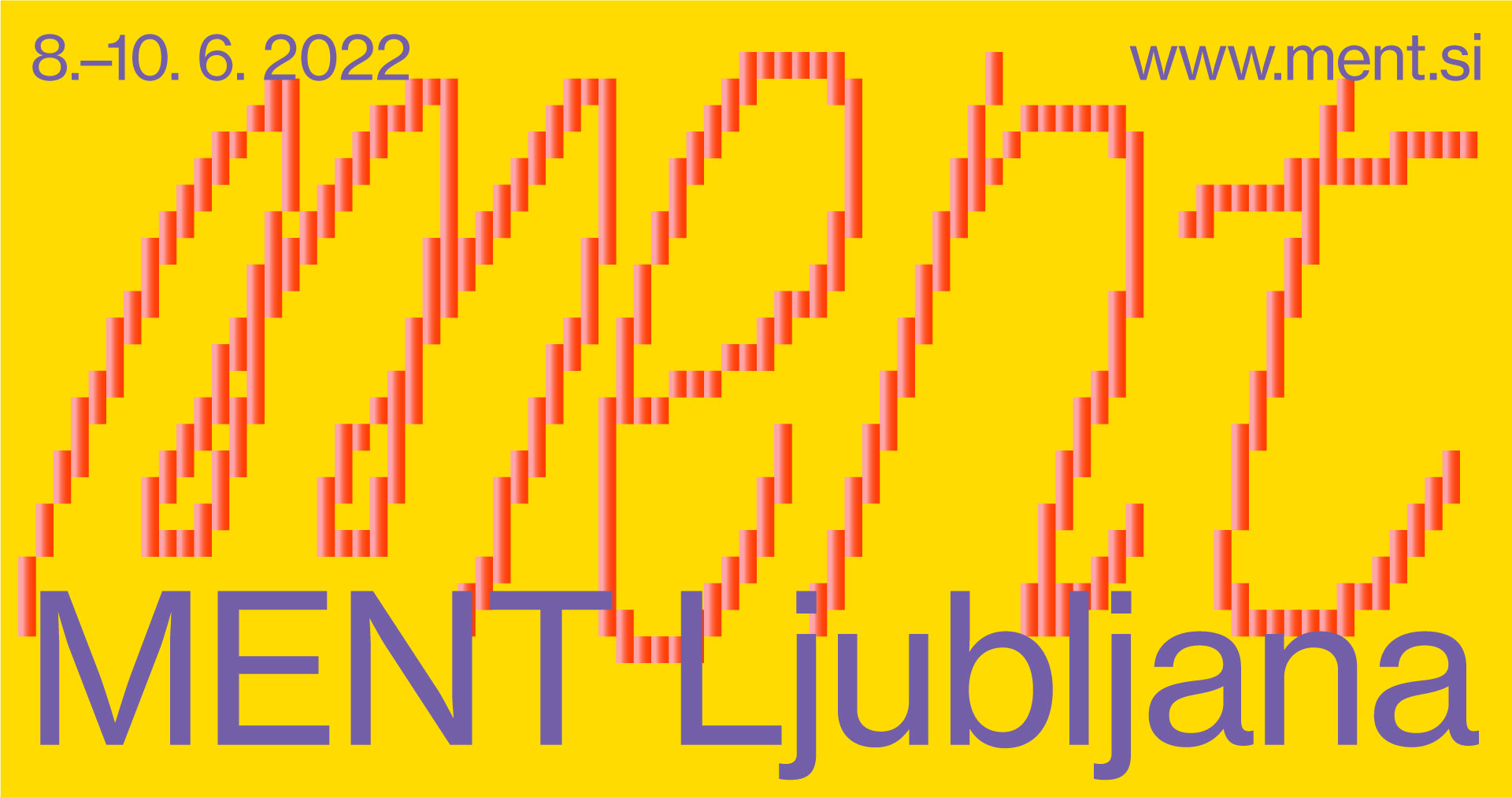 Hannah for Radio Corax (Halle, Germany)
Summer sun - and what else is often part of it? Exactly, festivals! Seeing lots of live acts, discovering new artists and forgetting everything but dancing for a moment... For many people who don't work with music full-time, this is probably a brief escape into a world that revolves around music. (But a festival is of course also great for those who deal with music all day.)

In Ljubljana, a very special festival took place at the beginning of June: The MENT Festival is a so-called showcase festival that is explicitly aimed at actors from the music industry. In addition to the typical festival concerts in the evening, a conference took place during the day that dealt with a wide range of topics. From "What happens after Corona" to listening sessions (playing music and getting direct feedback from experts).
+
Expert podcasts:
Radio Študent is the oldest independent radio in Europe. Since 1969, you can listen to the voices of the various editorial teams in the Ljubljana area on 89.3FM. In addition to a political editorial department, for example, the music editorial department is an important part of the radio. With many different broadcasting slots, including an album review every evening, Radio Študent offers THE platform for independent artists. Quite impressive. Hannah from Radio Corax had the opportunity to talk to Jaša about the work of the music editorial team during her residency in Ljubljana at the MENT Festival. He has been part of Radio Študent for several years and besides these activities he also works in the PR department of MENT.
---
Salome for Radio Campus (Toulouse, France)
This report, through the experience of going to the MENT 2022 festival in Ljubljana, Slovenia, seeks to show the intercultural dynamics that a showcase festival such as MENT entails in terms of the intersection between the international and local music scenes. Andraž Kajzer (artistic director of MENT), Jan Kopač (stage manager at Gala Hala, Metelkova), Kristin and Andrej from the band balans, Becci Scotcher (PRS Foundation, UK) and Neus Lopez (Initiative Musik, DE) were interviewed in this report to expand on the topic.
+
Expert podcasts:
Andraž Kajzer
Andraž Kajzer is the co-founder, head of programme and artistic director for the MENT 2022 festival in Ljubljana, Slovenia. In this thematic podcast, he explains how he envisioned the line-up for the festival. He also breaks down the specificities of what a showcase festival is and what MENT has to offer to emerging artists and bands from both the mainstream and alternative scene. And he shares his vision and knowledge of the Slovenian music scene.
Becci Scotcher and Neus Lopez:
Becci Scotcher (PRS Foundation, UK) and Neus Lopez (Initiative Musik, DE) talk about music export strategies in the music industry. They were part of the line-up of experts that gave conferences during the MENT 2022 festival in Ljubljana, Slovenia. They explain how music export can be important to further an artist's career. They also touch onto the parameters that help to establish a business plan to help an artist find an audience abroad.
https://www.initiative-musik.de/
https://www.ment.si/en/speakers/
---
Luca for Radio Popolare (Milano, Italy)
Luca Rigato reports from MENT Festival, Ljubljana for Radio Popolare, with interview from Andraž Kajzer and music from Spiral Mind, Echoes of Zoo and others.
+
Expert podcasts:
Ljubljana Experimental Music Scene - interview with Nitz (Tine Vrabič), a DJ, producer and founder of label&events AmbientSoup.
MENT - New Frontiers in Music - interview with Jaka Berger, musician primarily involved with improvisational and free jazz scene, maker of instruments and the person behind many aliases (DUF, Brgs,...).
---
INDIERE JOURNALIST RESIDENCY ROUND TABLE #1, done at Radio Študent
Marijana Kuljanac with guests Luca Rigat from Radio Popolare, Hannah Saile from Radio CORAX and Salome Gledel from Radio Campus, talking about current characteristics of European music scenes and their comparison to each other.