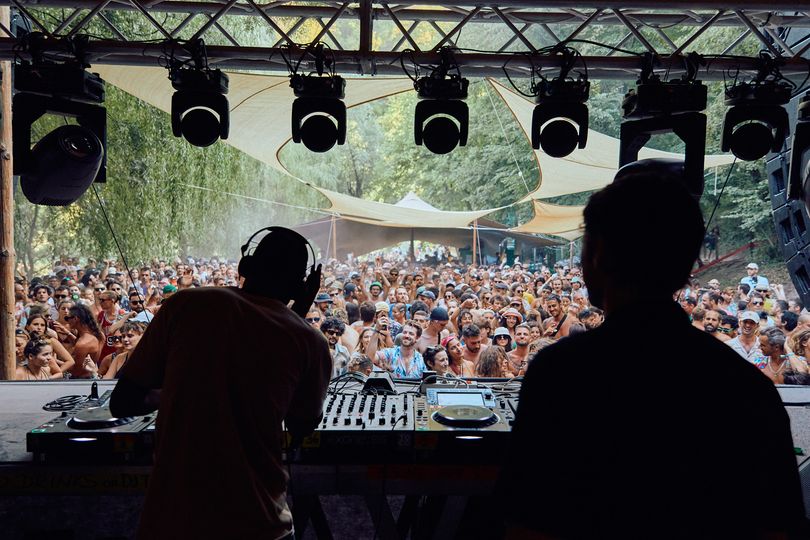 Reports from Butik Festival
------------------------------------
 Francois for Radio Campus Toulouse
Interview with Matic Herzog aka DJ Herzog, DJ Maša, Stela Ivšek aka VJ 5237, one of the Big Nose vinyl record confounders and others.
Thematic podcasts:
ELIAZ, Aljaž Gnezda - Idrija, Slovenia.
Aljaž Gnezda, 30, music producer and DJ, tells how he came to electronic music. He goes on to talk about the difficulties he encounters in performing outside his country when he already has a consistent discography and has performed several times abroad. Difficulties for an artist to find a label. He also talks about how little money you can expect to make when you're performing in public compared to the work it entails preparing a live performance and not just playing as a DJ. Finally he shares the good opinion he has of the electronic music scene in Slovenia.
1983, Jakob Bekš - Ljubljana, Slovenia.
Jakob Bekš, a 37-year-old Slovenian artist, composer and producer, talks about his career in music and how he sees his relationship with his performances in public. He then talks about his work as a label director of Honest Work Recordings, the reasons for his creation, the artistic direction and the Slovenian artists with whom he works. He then gives his point of view on the electronic music scene in Slovenia and especially in the capital Ljubljana.
---
Luise for Radio Corax 
Electronic Music, Cold blue water, and a beautiful view - The Butik festival in Slovenia.
The Butik Festival is located right next to the village of Tolmin in the Soča Valley in Slovenia. Here the two turquoise rivers Soča and Tolminka meet. This location also offers space for other festivals throughout the year, such as the Metaldays or the Punk Rock holidays. The Butik Festival has around 2500 visitors and is located precisely on these rivers. It includes three stages outside, the forest stage, the beach stage and the garden. Towards evening, the festival moves indoors to an old industrial building. To take a look at the electronic music scene in Slovenia, the Butik festival is the right place to do so, as pretty much every producer and DJ from the region comes together here. In this report, producer and DJ Dvidevat, producer and DJ Herzog, duo RotorMotor, producer, DJ, and educator Nitz and different voices like guests and workers are taking part. The working methods, creative processes and their opinion on the Butik Festival are of interest.
Let's dive into it.
Thematic podcast:
Tine Vrabič aka Nitz produces Music for more than 15 years, for seven years he worked as a booker for the club K4 Which is one of the oldest clubs in Slovenia. The club K 4 connects the regional Slovenian scene with similar music from the international scene. Tine Vrabič is also educating young upcoming artist by showing them in several workshops how they can produce music in Ableton or other music programs. At the end of our conversation, we took a look on the Butik festival and his impressions of the festival.
---
Niccolò for Radio Popolare
Report with interviews with colleagues of Radio Študent Špela Cvetko and Bugi, and artists, duo RotorMotor, 1983 and others
Thematic podcast:
---
Eighth audio - INDIE-RE JOURNALIST RESIDENCY ROUND TABLE #2 done at Radio Študent, by Špela Cvetko
At the second journalist residency held at the Butik festival, we will host François Berchenko from Radio Campus Toulouse, Luise Grundmann from Radio Corax (Halle Salle, Germany) and Niccolò Guffanti from Radio Popolare di Milano (Milan, Italy).
Next to the heatwaves, festival events are one of the characteristics of summer and, as a manifestation of the crowded music scene, they are also one of the best opportunities for the interested public to get out of the everyday world and enjoy music and only music for a few days. Has the scene became "festivalised", how independent European radio stations curate festivals, have these any national features and much more in the debate of the second Indie-Re project journalists' round table.