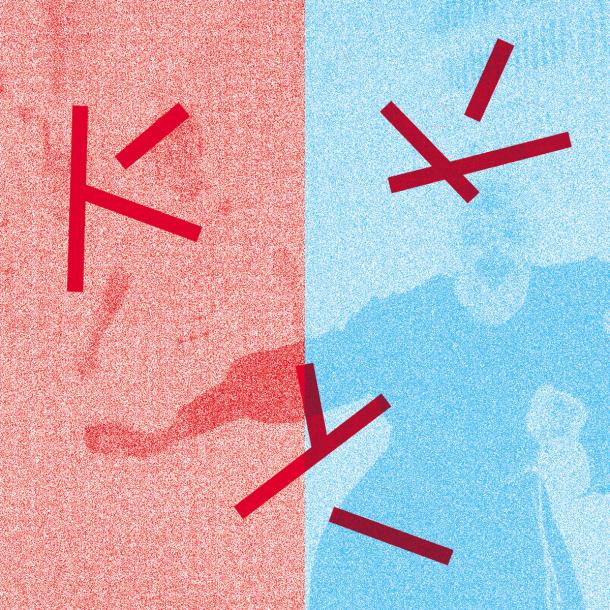 RADIO GRENOUILLE, Marseilles, 88.8FM
 www.radiogrenouille.com
https://www.facebook.com/RadioGrenouille/
With this second and new Radiomuse show, Radio Grenouille invited a veteran of the local scene who is also an international artist, DJ Oil, and a newcomer, singer-songwriter based between Marseilles and London, Apollonie.
DJ Oil is a former band member of Troublemakers, legendary electronic music outfit that signed albums on Guidance and Blue Note and has had some solid success in the 2000s in France and abroad. After the band dismantled, Oil started a solo career and released several albums and maxis on labels like BBE, Les Disques de la Mort (founded by famous tastemaker, former Radio Nova programmer, French DJ/producer living in London, Ivan Smagghe) and R&S Records. He travelled with fellow musician/producer Jeff Sharell in several African countries for many collaborations and residencies, and his style is deeply influenced by African music, political spoken word, psychedelia and house music.
Then we are receiving in our studio Appolonie, a young and very talented singer/songwriet whose scope is going from jazz to R&B. Based between London (where she choosed to study, record her first ERP and form a band) and Marseilles (where she was born and has her roots), Appolonie released her first EP in 2019, which was just released in vinyl format by Massilia Square Garden, a label only releasing vinyl, based in Marseille.
The show is also punctuated by a very diverse selection of the best music around Marseilles those days.
 De La Crau is headed by singer/mandolist Sam Karpienia, who heralded for years the "tradinnovating" scene, digging deep in Occitan culture and language and melting it with current rock and noisy aesthetics.
Recreation is a band of young virtuosos influenced by many styles : electro, hip hop, funk, rock, jazz, fusion. Their first EP with Kenyan MC Tina Mweni, "2020 FM", is to be released soon.
The Crush is part of the new generation of the underground hip hop in Marseilles. Former dancers, DJ PakDjeen and MC K-Méléon are not newcomers, but their approach of bold performances, energetic hip hop infused with rock and engaged lyrics is kinda fresh on the scene.
ARTISTS:
DJ OIL
http://adequateproduction.fr/artiste/dj-oil/
Label: Les Disques de la Mort
https://lesdisquesdelamort.bandcamp.com/
APPOLONIE
Label: Massilia Square Garden Records
https://massiliasquaregarden.bandcamp.com/
DE LA CRAU
http://www.occitanie-musique.com/fr/de-la-crau/
Label : La Compagnie du Lamparo :
http://www.occitanie-musique.com/fr/index/
RECREATION
THE CRUSH
PLAYLIST
KHOOMI "Crocodiles In The Sky [Intro]" (Fada Records / Massilia Square Garden Records)
DE LA CRAU "Temperi" (La Compagnie du Lamparo)
DJ OIL "Bref Avenir" (Les Disques de la Mort)
DJ OIL "People Never Smile"(unreleased)
RECREATION FEAT. TINA MWENI "Fresh" (unreleased)
APPOLONIE "Love Mind" (Massilia Square Garden Records)
APPOLONIE "Perfect Stranger (Creestal RMX)" (Massilia Square Garden Records)
THE CRUSH "Enragés" (Pas de Label)
JOURNALIST & EDITOR
STÉPHANE GALLAND
TECHNICIAN
ALEX SIMONINI