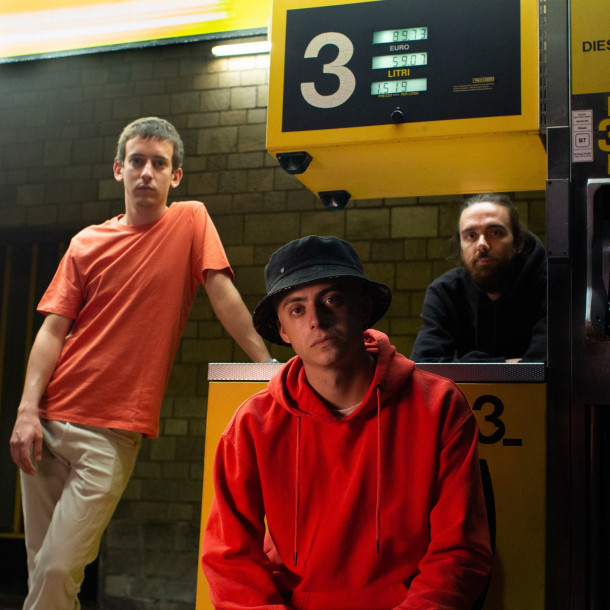 On this episode of Indie Re, Cecilia Paesante from Radio Popolare, will introduce you to three independent songwriting projects: the band Giuditta, singer songwriter L'Ottico and the three-piece project Milano Shanghai.
Giuditta are a Brescia-based four-piece band characterised by introspective sounds and powerful lyrics, all accompanied by the vocalist's scratchy and intense voice. You will listen to the band's live session performed at Radio Popolare auditorium "Demetrio Stratos".
Instagram @giuditta.official    :    https://www.instagram.com/giuditta.official/       
L'Ottico is a singer songwriter from Piedmont and he just released his debut single "Discarica". Heartfelt lyrics on an uptempo rhythm, perfect vibes for an evening out with your artsy friends. 
Spotify:   https://open.spotify.com/album/5UhRF8C089289PRlnfKF51?si=IKPEdxm3R5Ofyn3VqlQLjw
Youtube:   https://www.youtube.com/watch?v=ldNJ1h1rldA
Instagram @budography_    :    https://www.instagram.com/budography_/
Milano Shanghai is a Milanese trio which mixes jazz atmospheres, pop refrains and oriental sounds.  Their debut single "Camalonte" tells the underground events of the inhabitants of a megalopolis on the border between East and West, where neighborhood life is the only way to blend in in the urban forest of LED lights and smoke.
Spotify:   https://open.spotify.com/album/04XaFQOrgilreTsMPqjzJw?si=_3GuWEf3SgOW0Bmk5v0OLA
Youtube:    https://www.youtube.com/watch?v=nd29o7MJJlc
Instagram @milanoshanghaimusic:    https://www.instagram.com/milanoshanghaimusic/
RADIO (HYPERLINK) & COUNTRY:
Radio Popolare (www.radiopopolare.it), Milan, Italy
NAMES OF THE JOURNALISTS/TECHNICIANS/ANNOUNCERS WHO PRODUCED THE SHOW:
Cecilia Paesante
Facebook:    https://www.facebook.com/cecilia.paesante/
Instagram:    @cecilia_paesante