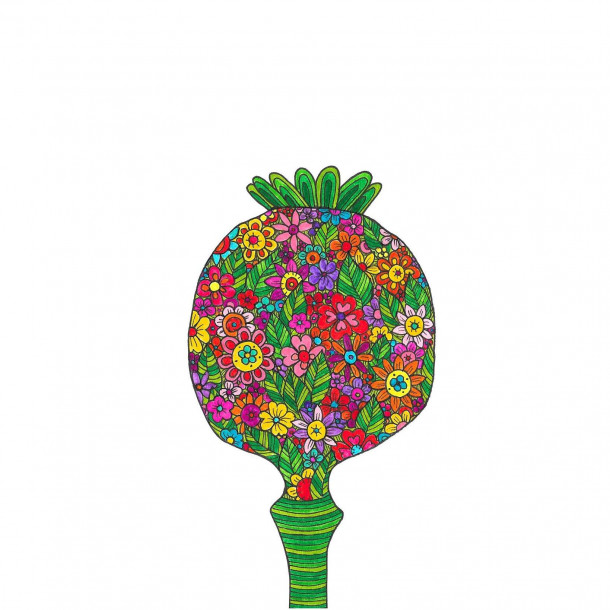 Radio Student from Zagreb, Croatia produced the 39th edition of the IndieRE show. In this episode we've prepared a wide range of croatian more or less alternative artist that sound fresh and innovative, but for our main feature interview we chose a different path – our guest is Lidija the lead singer from the etno and world music band Afion. Their music is deeply rooted in balkan traditional songs but also have an instrumental freshness in its core. That is why the band is generally well recieved playing over 500 concerts across Croatia and Europe. In the show you will also find the melancholic pop of Bad Daughter, jazz electro dance music from Kozmodrum, lo fi garage rock from Snooze in Motion, experimental hip hop from litl itali, naive dance rock from ROLO, beautiful and spectral music of Paprat and noise rock from the band ###.
Artists:
Kozmodrum
Kozmodrum is a band that plays electronic dance music in a jazz setting while pulling influences from ambiental and post rock music. They are one of the many instrumental bands that enriches our alternative music scene. Their musical journey is quite linear and culminated with their third and last album called simply Kozmodrum. Being an instrumental band with equal emphasis on rythm, melody and atmosphere their music is universal and the listener is easily hooked.
https://kozmodrum.bandcamp.com/
Bad Daughter
A completely fresh name on the scene is Bad Daughter, an electronic solo project from Dunja Ercegović previously better known as singer-songwriter Lovely Quinces. This is a complete turn from her previous project because it features atmospheric electronic music and laid back but emotional vocals. With only two singles out her career is just starting and should be watched closely.
https://www.facebook.com/baddaughtermusic
Afion
Afion is the main feature of this show. To simply say they are the most succesful etno world music band in Croatia is just not enough. Their music, even though being in Croatian, Macedonian or any other balkan language or dialect broke the borders of the balkan region giving the band critical succes. They've played over 500 concerts across Croatia and Europe and released three albums – last of which is called 'Treći Bilbil' and welcomed them back after a few years of inactivity. The listener is simply immersed in hypnotic rythms and chants that sound centuries old as well as fresh and mind-opening.
https://www.facebook.com/Afion-86273103431/
Paprat
Paprat is a interesting new duo on the croatian music scene featuring Sven Pavlović on the instruments and talented Tomica Šćavina on the vocals. Their sound isn't completely shaped being that they've only have a few singles out, but what we know is that this duo has a specific sensibility for atmosphere and dynamics in their music making. Soft and beautiful but also powerful – we will see what the future brings.
https://www.youtube.com/channel/UCu4JniNiIjF-qWHFOtTdsQw
Litl itali
This year the croatian alternative music scene became richer by an experimental hip hop duo litl itali. While our mainstream hip hop scene is extremely commercially succesful, this duo explores the borderline between genres and giving the listener a somewhat challenging but rewarding musical experience.
https://www.facebook.com/malasmoitalija
###
### is pronounced but hitting three times on somethings. They play instrumental noise rock and punk but they also give their music a meaning by playing shows on most peculiar places as in toilets, rooftops of small buildings etc. They come from Sisak and bring total recklessness to the sometimes complacent scene.
Snooze in Motion
A completely lo-fi diy project from a Zagreb based artist. From writing, to recording, then releasing, printing/packaging casettes and promoting it – Snooze in Motion is as indie as it gets. Did we mention he even records his music on an old tape player? Yes, Snooze in Motion plays cool garage indie rock that gently crawls under your skin.
https://snoozeinmotion.bandcamp.com/
ROLO
Coming from Split, ROLO brings dance vibes and cool lyrics in a local dialect that is authentic and catchy. Sometimes naive, their music resembles Talking Heads, but other times it can be described as happy post-punk – if there is such a thing. ROLO is hailed as a great live band and that energy can be heard in their studio work.
https://rolosplit.bandcamp.com/
Playlist:
Kozmodrum – Love Song 5:16 (Rika Muzika 2021)
Bad Daugther – Thick 3:49 (LAA 2021)
Afion – Treći Bilbil (Spona 2020)
Afion – Urodile zute kruske 3:46 (Spona 2020)
Afion – Jelica 5:18 (Spona 2020)
Paprat – U prasumi 3:57 (Notta Bene 2021)
Litl itali – Vris sestra 3:19 (Agencija Konkurencija 2021)
### - Tamo to ne mogu, ovdje to ne želim (self-released, 2021)
Snooze in Motion – Paranoid Claws (Triple Zed Records 2021)
ROLO – To ne to da 3:24 (Basic & Rough 2021)
Produced by Radio Student Zagreb 100,5MHz, Zagreb, Croatia
NAMES OF THE JOURNALISTS/TECHNICIANS/ANNOUNCERS WHO PRODUCED THE SHOW:
Prepared by Ivan Kolar & Ivan Vlašić. Announced and sound mixed by Ivan Kolar.