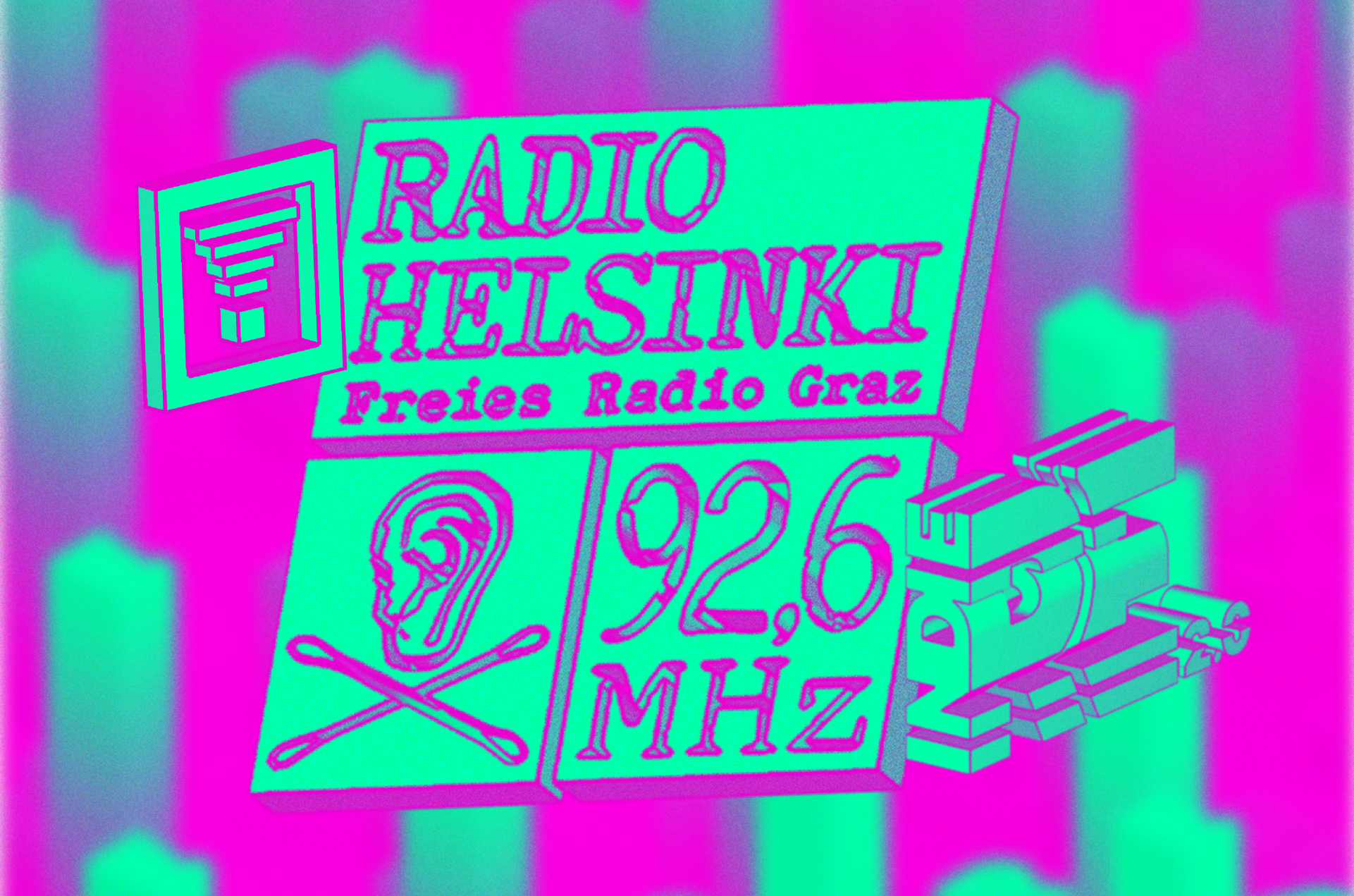 IndieRE #55 by Radio Helsinki, Graz
The 55th episode of IndieRE broadcast, produced by Thomas Paier from Radio Helsinki in Graz, Austria, is a wild mixture. On one hand you will hear cheeky hip-hop, and rap sounds from Graz and Vienna. On the other hand we dive into dream pop, funk, electro, rock and Detroit techno. This show is young, fresh and urban. You will hear an interview with Spitting Ibex, which is a Vienna-based funk, electro and rock band. The second interview guest is part of the fresh and new label Kopf Herz Hand from Graz. His name is Despo. He is in the interview as well as the Graz-based dream pop and indie rock band called Crush. Next to Spitting Ibex, Crush and Despo there are many more great underground artists, which are included in this IndieRe episode: Nike101, Donna Savage, Huebl and DBDNB with Phillipe.
FEATURED ARTISTS/PRODUCERS AND LABELS:
Phil1PP3: soundcloud | instagram
DBDNB: instagram
Nike101: bandcamp | instagram
Spitting Ibex: web | instagram
Despo: instagram
Kopf Herz Hand: web | youtube | instagram | moonshinerz
Crush: bandcamp | instagram
Donna Savage: web | bandcamp | instagram
Huebl: soundcloud | ra.co | instagram
Futureal: bandcamp | soundcloud | instagram
PLAYLIST:
01 DBDNB, Phil1PP3 – Elke Kahr (Copyright Control, 2023)
02 Nike101 – Double Cup (Futuresfuture, 2023)
03 Spitting Ibex – Ego (Spitting Records, 2022)
04 Spitting Ibex – Mamagodoh (Spitting Records, 2022)
05 Despo – Vitamin B (Kopf Herz Hand, 2022)
06 Despo – Townes van Xan (Kopf Herz Hand, 2022)
07 Crush – Where Flowers Grow (Numavi Records, 2023)
08 Crush – Just Work, No Play (2023)
09 Donna Savage – Schuhmacher (Wave Planet Records, 2022)
10 Huebl, Jahson The Scientist – Lean on You (Broken Mix) (nine0nine, 2023)
Produced by Radio Helsinki, Austria.
Prepared and announced by Thomas Paier.
Design by Jure Anžiček.